Restrict For Elementor
Simple solution for restricting content of your Elementor-powered WordPress website.

@Bassem "It's now considered one of my favorite plugins and addons for Elementor. Lightweight and simply works"
See Restrict full features list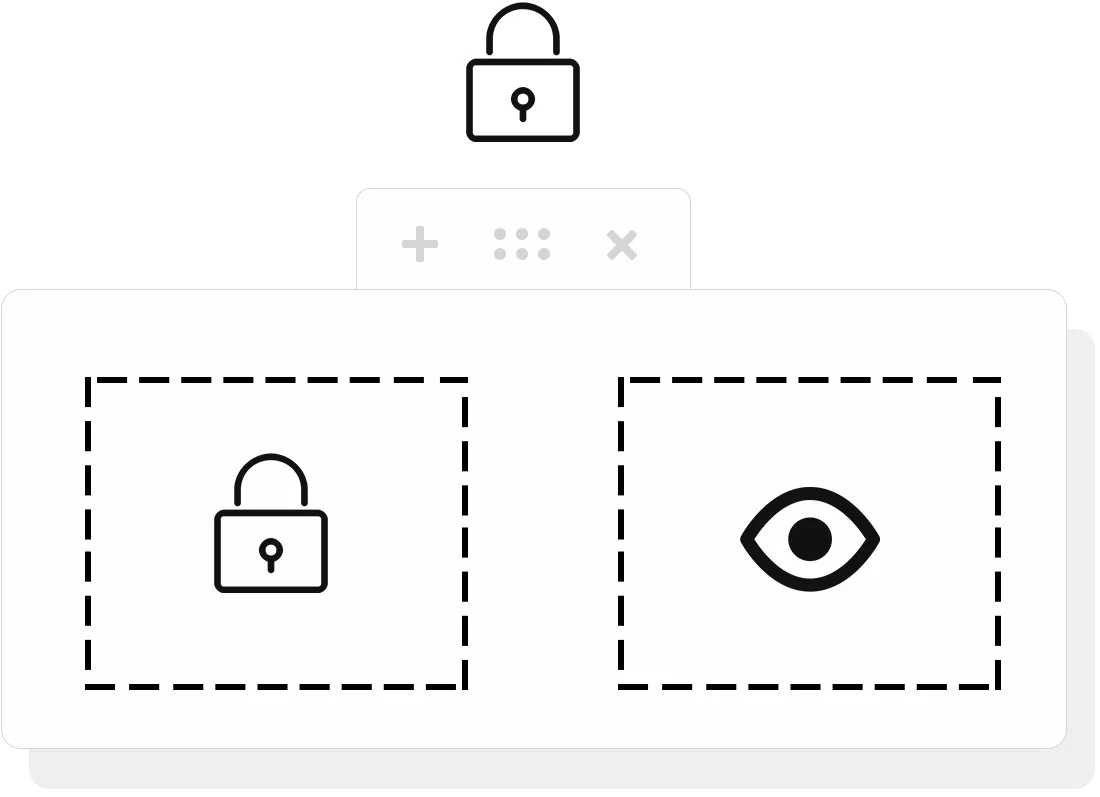 Elements visibility
Take control of visibility of sections, columns and widgets. Visibility of each of these elements is controlled individually and may have different restriction criteria.
Learn More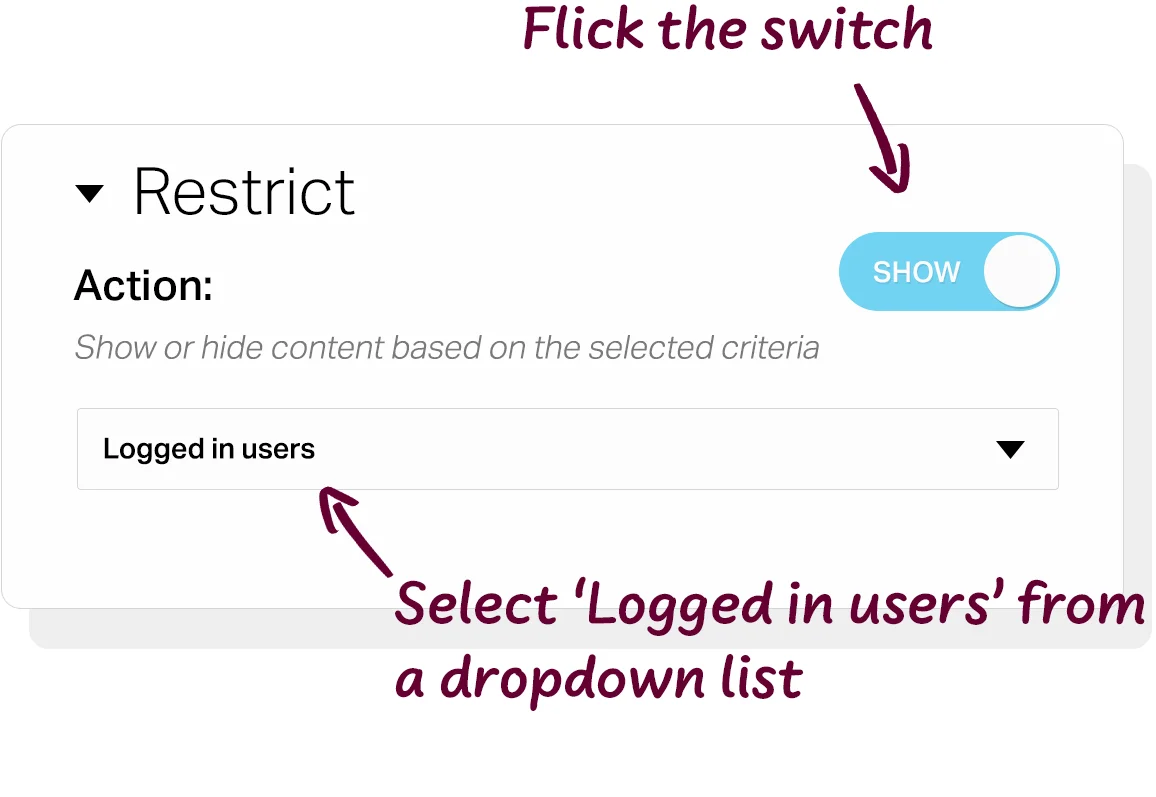 Logged in users
Show or hide different widgets, columns or whole sections based on whether visitor is logged in or not.
Learn More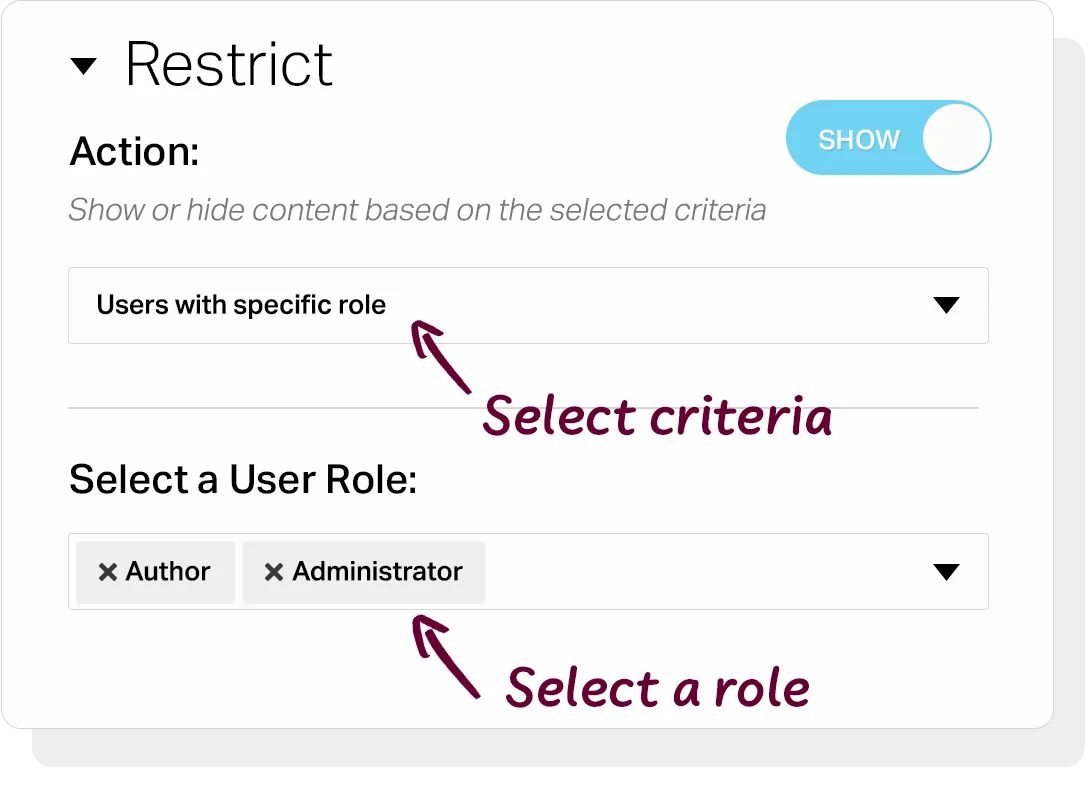 Users with a specific role
Use the same page but display different content to each user role. Show or hide different elements to different user roles.
Learn More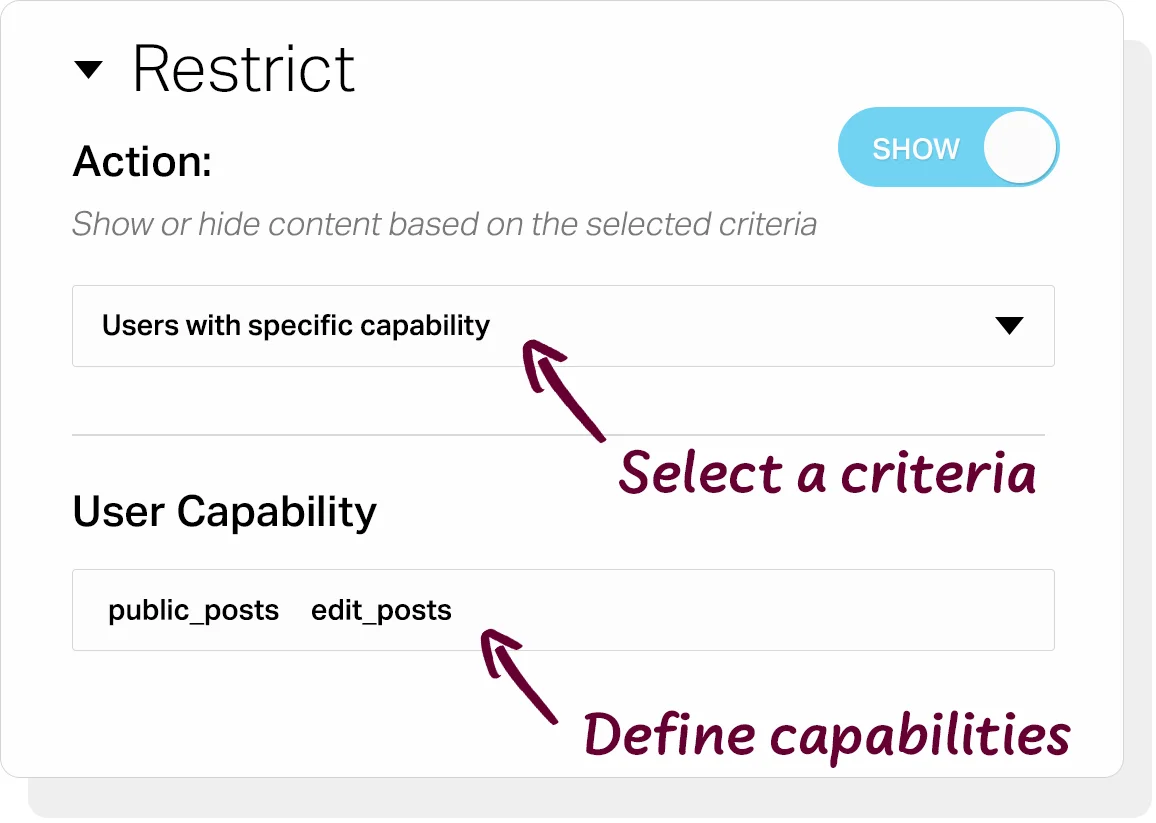 Users with specific capability
Show or hide Elementor elements to users with specific capabilities. Very useful if you are using custom user roles with custom capabilities.
Learn More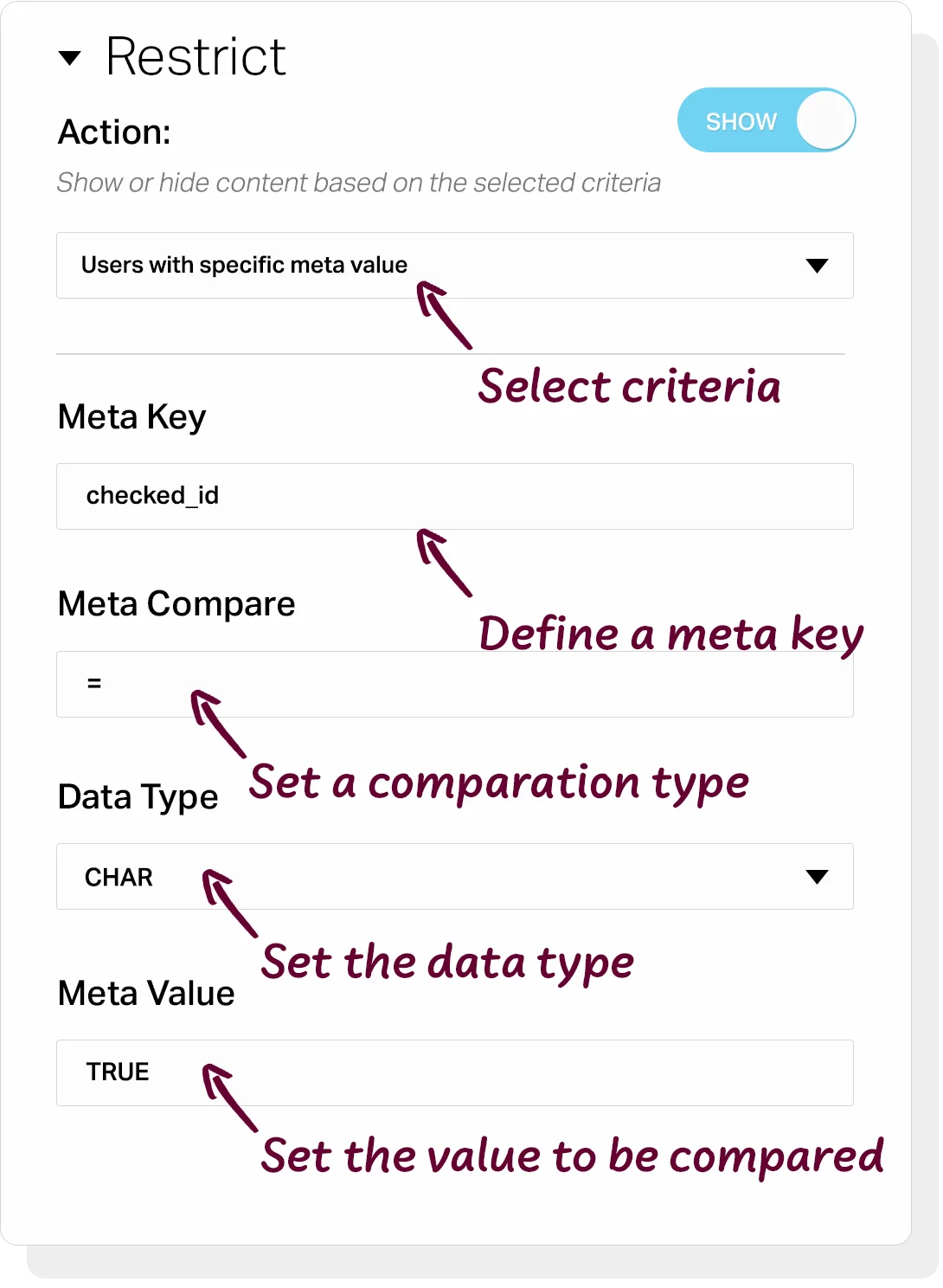 Users with specific meta value
Use any user meta key as condition and use different comparing methods and data types to make the element visible or hidden.
Learn More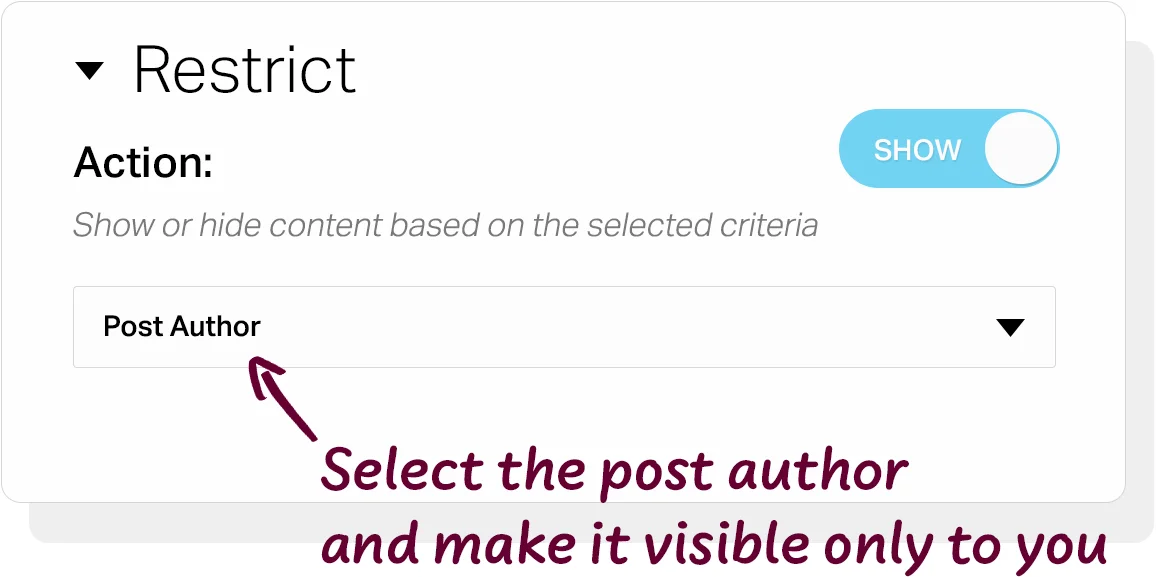 Post author
Want to make some element visible or hidden to post author only? This one is for you!
Learn More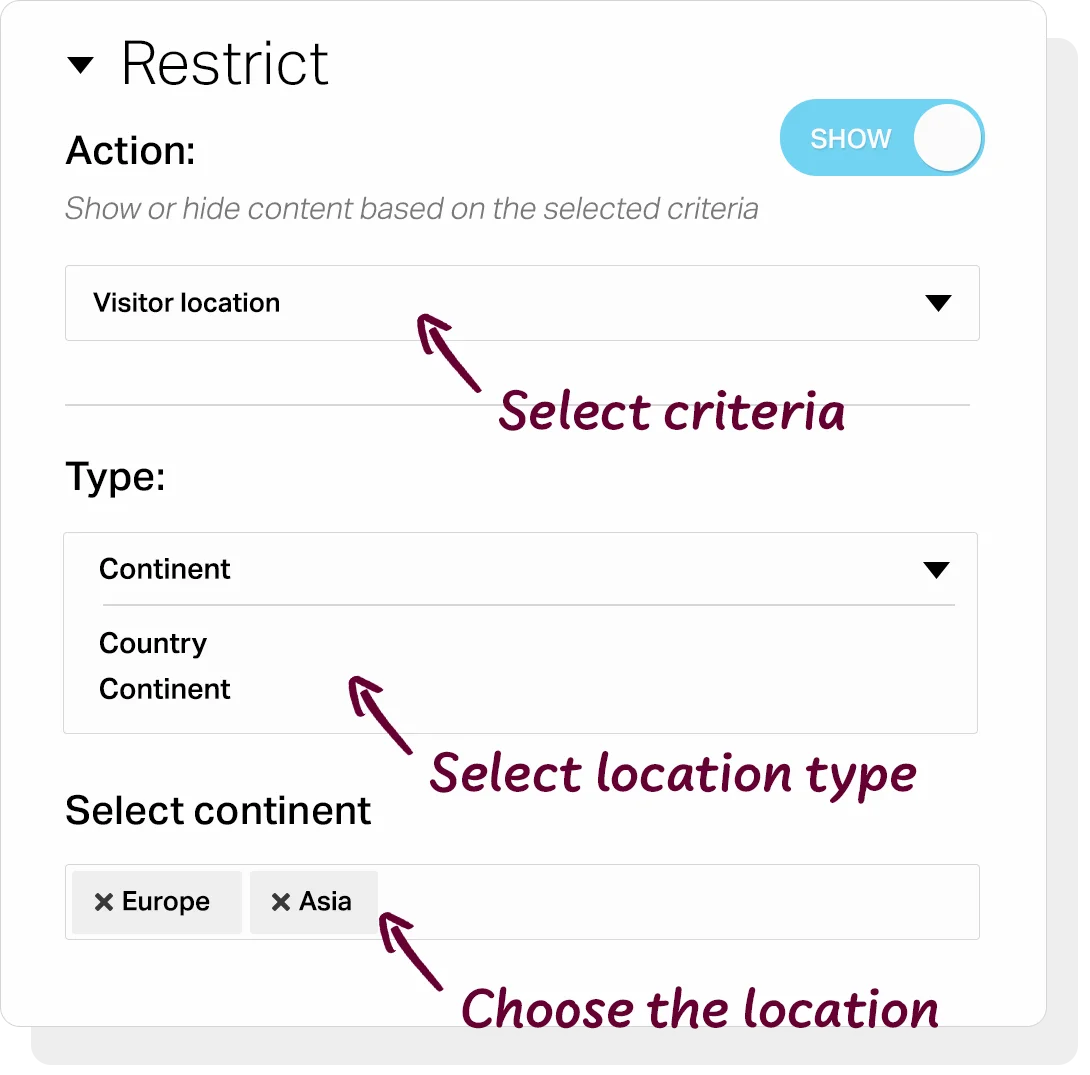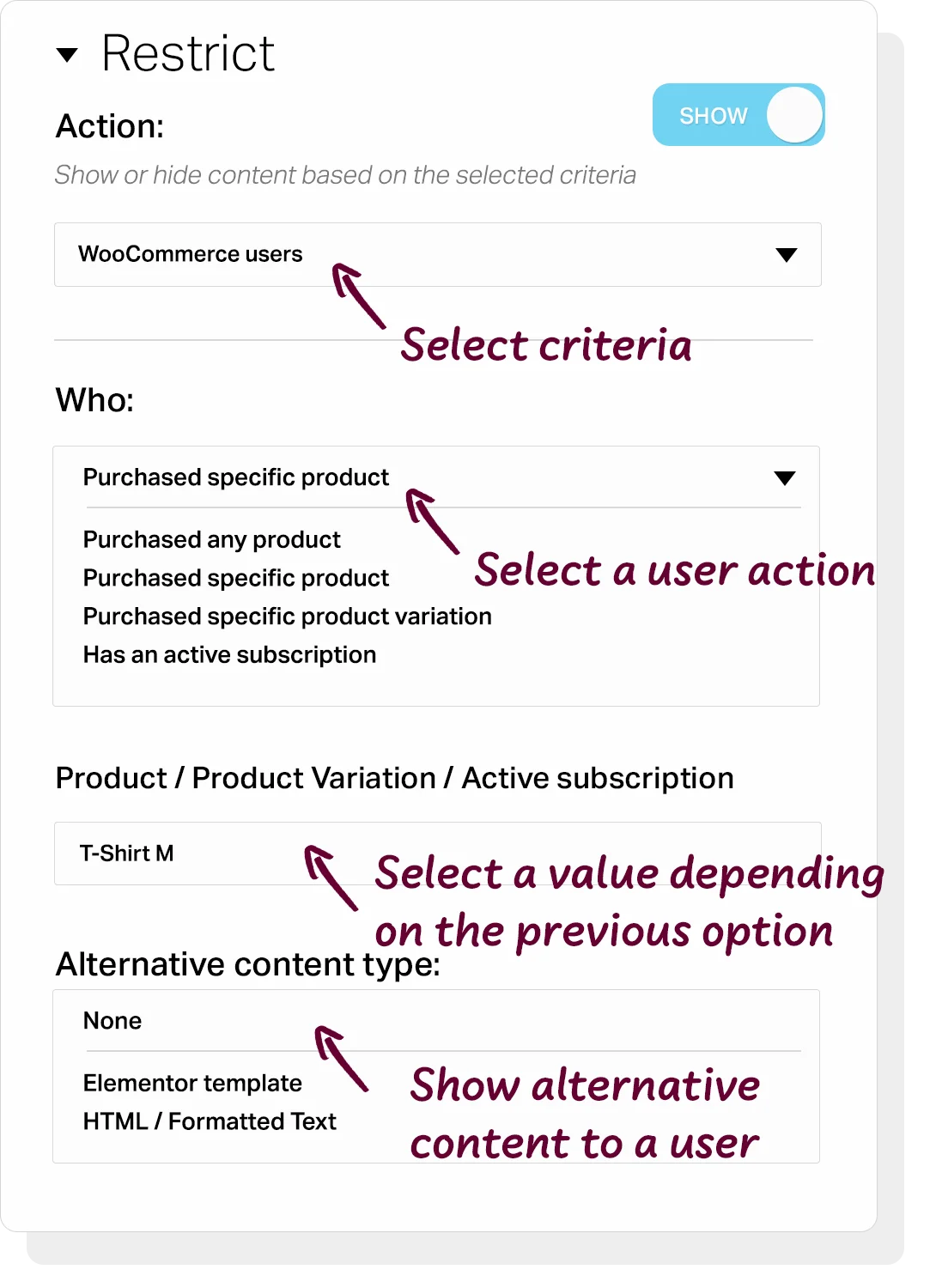 Whitelabel
By adding just a single line to your wp-config.php file like this define('RSC_EL_PLUGIN_TITLE', 'My Restriction Plugin'); the whole plugin will become white labeled and ready for your clients.
Learn More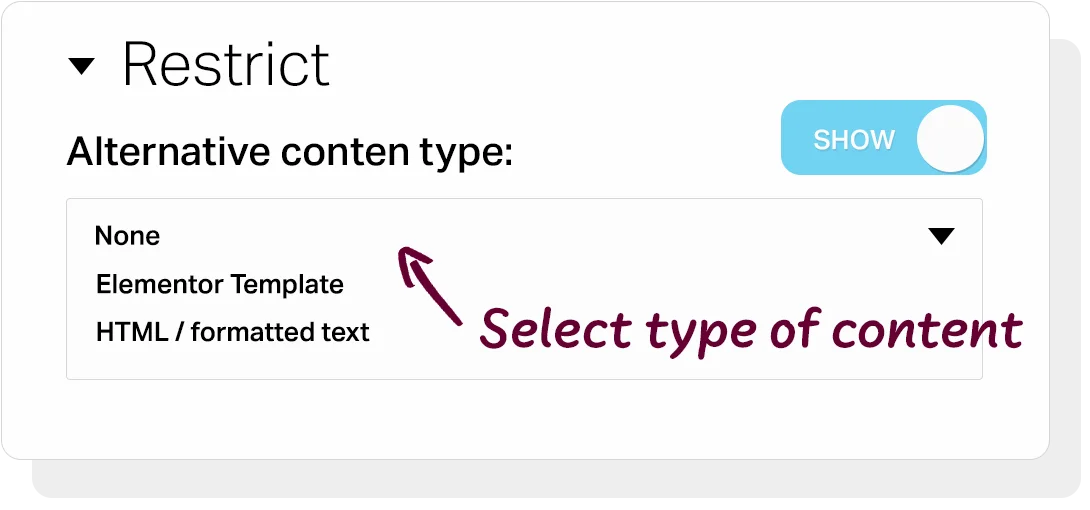 Alternative Content
Instead of hiding content entirely, you can display a specific Elementor template or custom formatted text to users that do not fulfill required criteria to view a content.
Learn More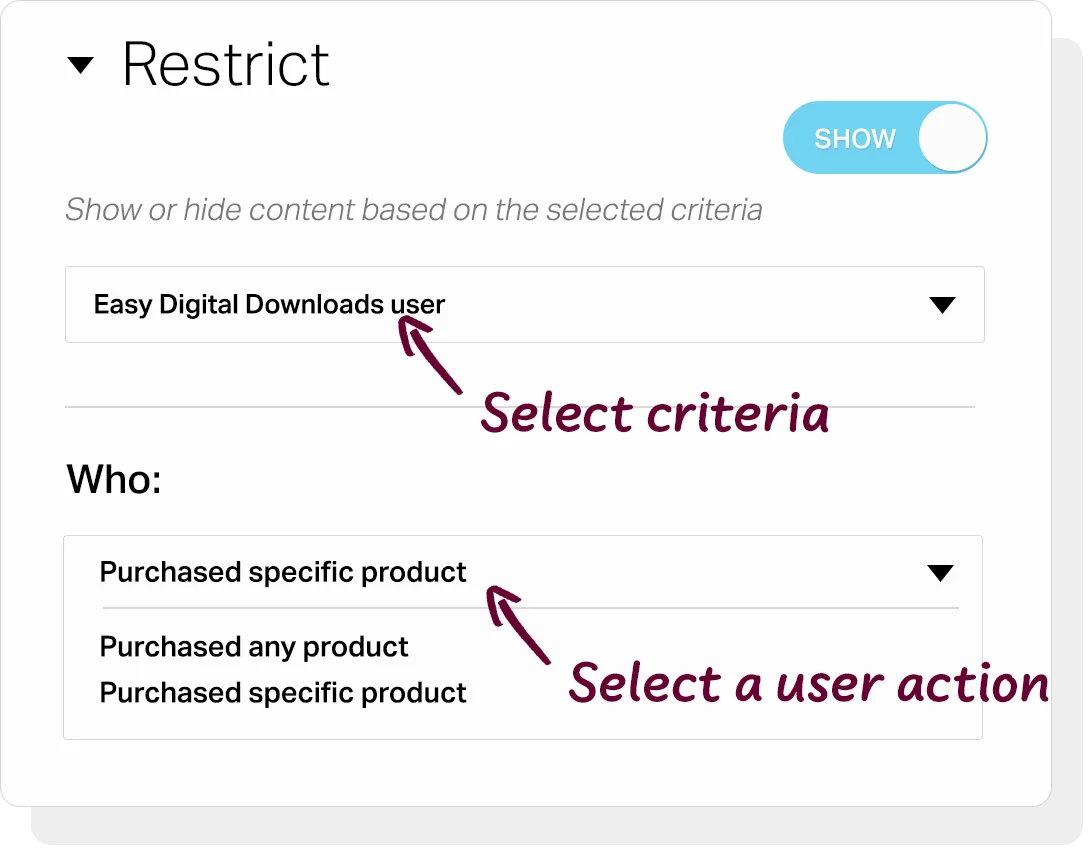 EDD Integration
how or hide parts of your Elementor-powered content when somebody purchase specific Easy Digital Downloads product.
Learn More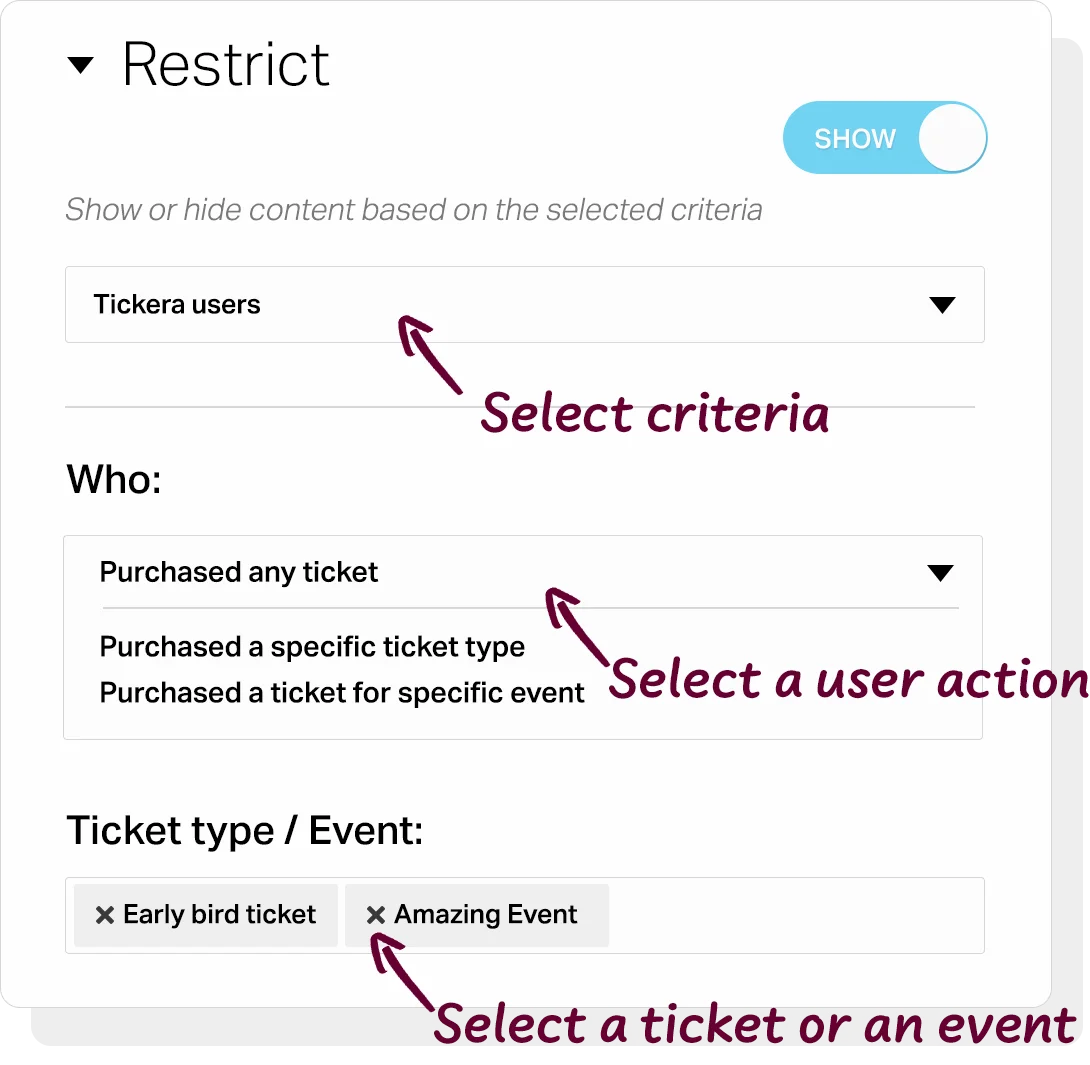 Tickera Integration
With this Event Ticketing System for WordPress, you can choose criteria to restrict certain sections, columns and widgets for attendees who purchased specified ticket types or ticket(s) for selected events.
Learn More
Elementor is the Trademark of Elementor LTD company which we are not associated with or endorsed by in any way.