With Restrict installed on your website, it is quite simple to restrict the whole content of any of your pages or posts. While creating new or editing existing page or post, you will notice that there is a dropdown menu right below the content area which will allow you to select a criteria that user needs to fulfill in order for the content to appear for them: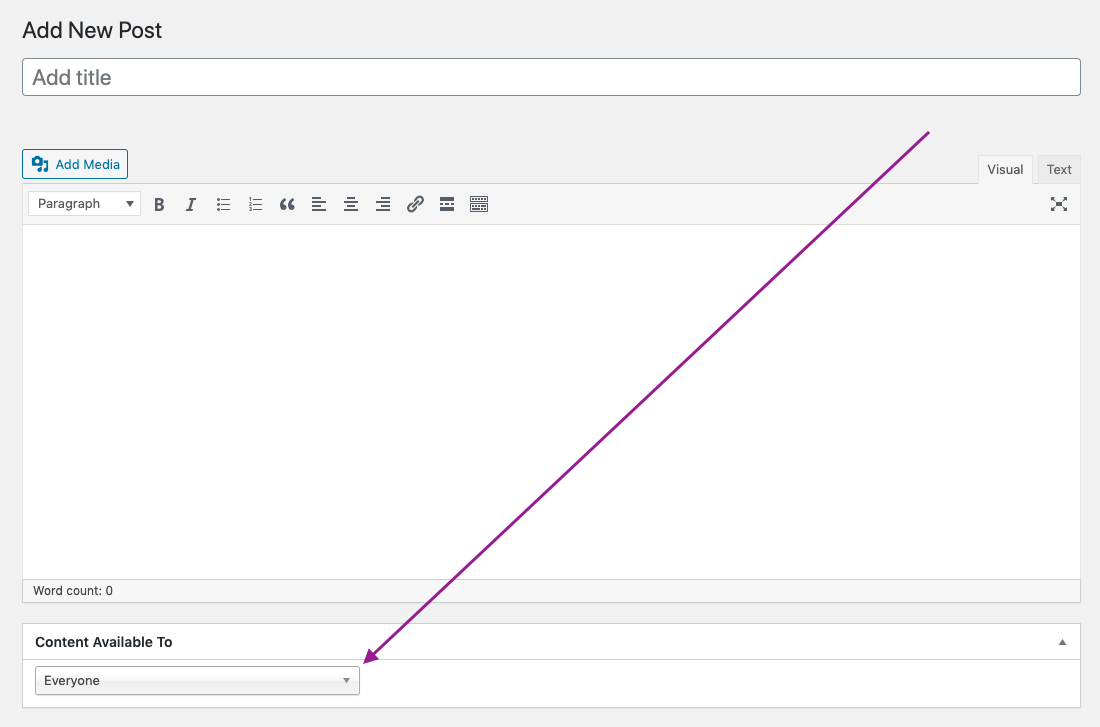 By default, the criteria will be set to Everyone which will, of course, make the content available to all users. Here are the rest of available criteria:
Logged in users – makes the content available only to logged in users.
Users with specific role – if you select this option, you will also need to select which particular user role will be required to display the content.
Users with specific capability – allows you to set the specific user capability required to display the content.
Author – makes the post or page visible only to the author who created it
Additional options may appear in this dropdown if you have Tickera, WooCommerce or Easy Digital Downloads installed on your website. For this, check out our Integrations documentation.
If the user does not fulfill required criteria to view the content, you can set a custom message to inform them what is required to access the content on this page or post. To find out how to set up custom messages, please check out documentation here.
And, if you want to restrict just part of the content, please check our documentation here on how to do this.