Once you have purchased your Restrict license, log in to your account here. Within the Downloads area of your Restrict account, you will be able to download the premium version to your computer. As soon as you start downloading it, a popup will appear with your license key which you should just copy to your clipboard for now.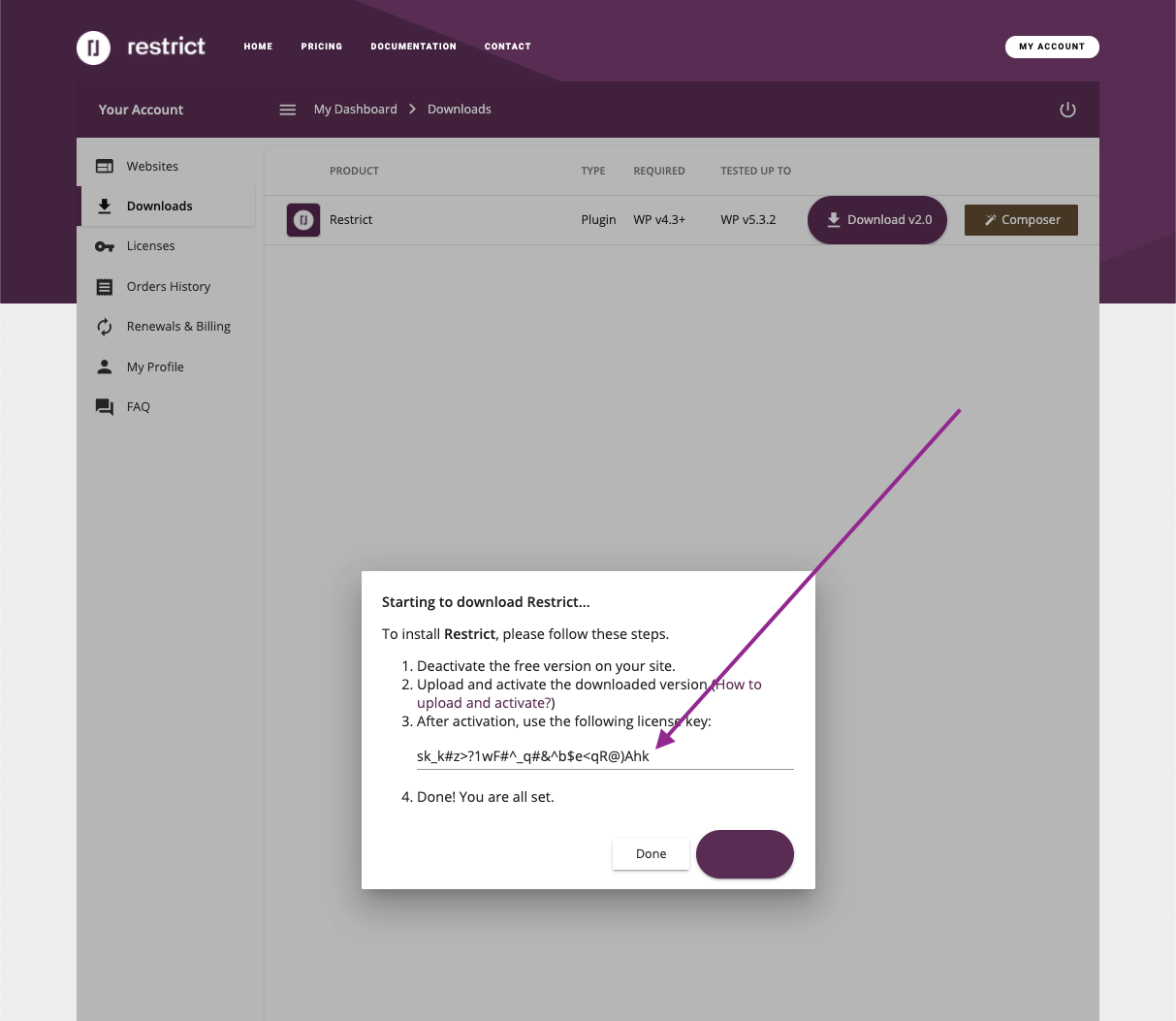 Next, log in to the dashboard of your website and navigate to the Plugins area. Once the plugins page loads, click the Add New button and then upload the premium version of Restrict that you have downloaded to your computer. When you have uploaded and installed it, click the Activate button and you will be met with the prompt to enter your license key. So, simply paste your license key there and click Agree & Activate button.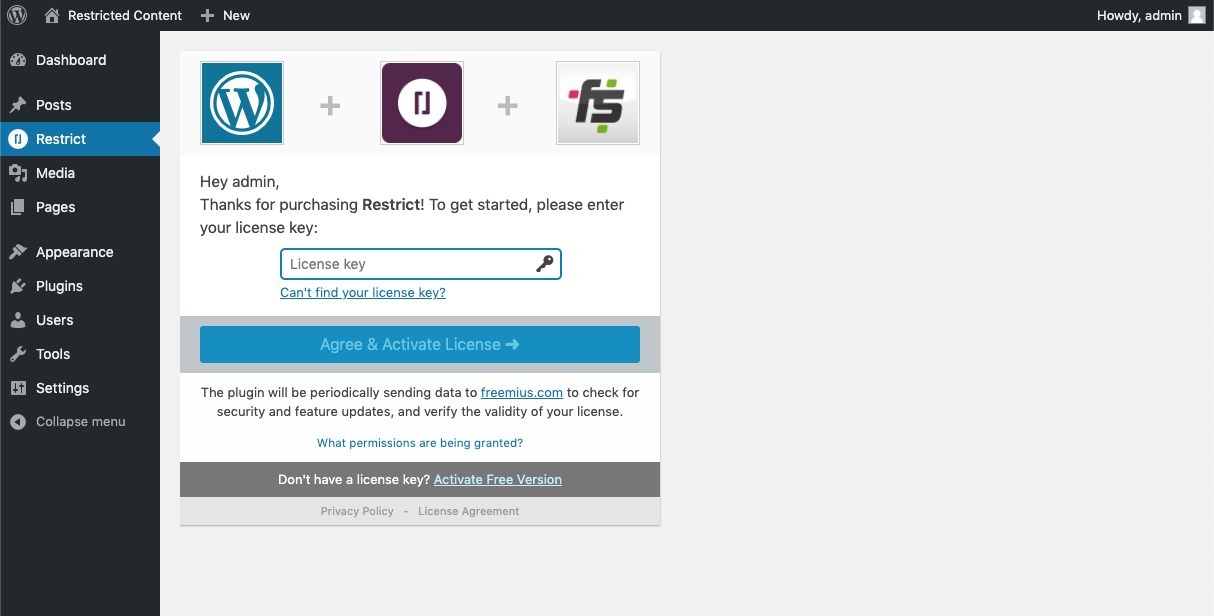 If you have entered a correct license key, premium version of Restrict is now successfully installed and activated on your website.