The post types area of Restrict plugin allows you to select the default content visibility to the existing post types on your website.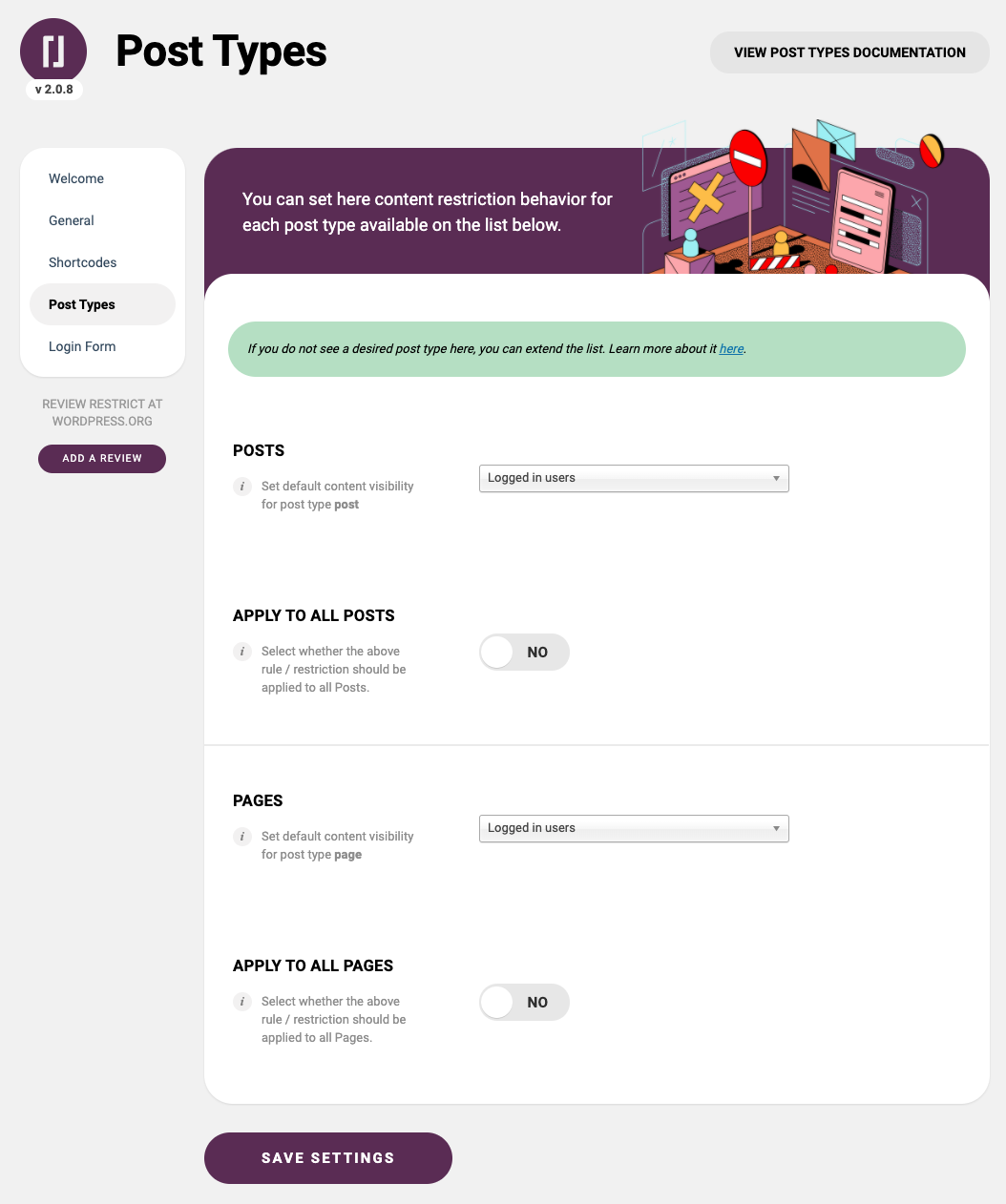 So, for example, if you want to restrict the content for all the posts on your website to, say, logged in users, simply select Logged in users from the dropdown menu next to the Posts and all the new posts you create from then on will have this content restriction set like that by default.
Similarly, you can also apply the same for all the existing posts by clicking Apply for all posts which will then apply this restriction rule to all the existing posts as well.
However, if the post type you have on your website is not displayed here and you want to use it or some post type appears and you want to remove it from these settings, please check our documentation here on how to do this.
Note: the content of some custom post types that some theme or plugin installed on your website is using, might not be affected by Restrict plugin even if you enable content restriction here.